3+3+3 in Big Bear:
3 Bedrooms 3 Full Baths 3 Car Garage
…and a large workshop area!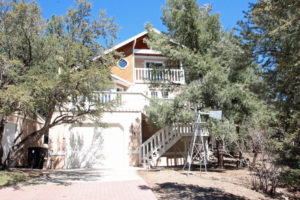 Looking for some peace and quiet? This is a great spot for a vacation home AND because there is so much to offer, 1126 Mt Shasta makes a great full time home with Solar Panels for decreased utility bills, fenced on 3 sides (add a couple gates, and your are good to go) and a front wrap deck and balcony with a tree house feeling.
See beautiful local weather HERE
Looking for things to do? Check out 35+ things to do in Big Bear