Live Jazz and the Music of Led Zeppelin
This weekend in Big Bear. It's the first weekend in (can you believe it?!) December 2016.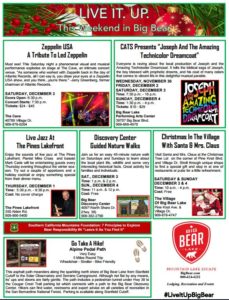 Snow is still in the shady spots and the daytime temps are chilly but, sunny and big beautiful blue skies.
I know I keep saying it but, be sure to check road conditions and the weather before you leave for the mountains.