Farmers Market in Big Bear
is in full swing now every Tuesday. Here is a link for more info.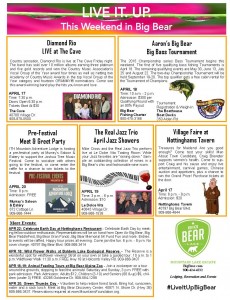 and, of course there is plenty to keep you busy in Big Bear this weekend.
See a concert Friday night, bass fishing on Saturday and finish off your weekend on Sunday afternoon with some Jazz and a glass of wine at La Dolce Vita in the Village.